FPE Bus Duct Parts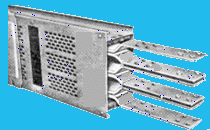 We can supply parts for all three of the discontinued Federal Pacific Electric bus duct designs.

You can purchase many bus duct parts online at the Circuit Breaker Store.
Click to buy parts for Federal Pacific bus duct

Not all available parts are listed on the Circuit Breaker Store, so if you can't find what you're looking for please use our On-line Info Request Form.



To the
Federal Pacific products page Buy FPE Parts Online page